Wine and Food Tour Moldova
Travel Moldova, join the best Moldova Gastronomy Tour  and savour the most ever delicious food and fascinating drink "Moldovan Wine".
Moldavian cuisine includes dishes of several specific cuisines. Our culinary traditions vary from one region to another, sometimes even from village to village and all this is due to its geographical position, being a bridge between the Balkans and Asian culture and European culture, being on the brink of Slavic and European countries.
Tour: from 2 pax
Day 1 Chisinau – the greenest capital in the world
Upon arrival in Chisinau, you'll be greeted in Chisinau – beautiful capital of Moldova. Welcome dinner at a typical restaurant-pecularities of the central cuisine in Moldova-a variety of meat and vegetables dishes. Overnight Chisinau.
Day 2 Gastronomy Tour: Cricova Wine Cellars – Chateau Vartely Winery
Today, we'll take you to one of the biggest wine-cellars in the world and to a small winery for you to appreciate their excellent wines.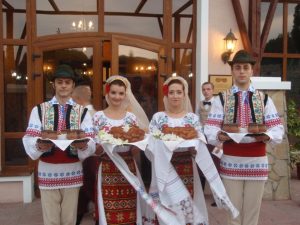 The Integrated Factory "Cricova" is a true pearl of Moldavian wine-making. The Moldavian wines are preserved in the famous Cricova limestone mines (they have almost 60 km in length), under careful custody of wine-makers. Today Cricova is an underground town. You will convince yourself while driving along the streets and boulevards with wine names: Cabernet, Feteasca, Pinot, Aligote… The Integrated Factory Cricova is the only factory in Republic that produces sparkling wine through the classical French fermentation method – aging in bottles for up to 3 years.

Afternoon visit and wine tasting at "Chateau Vartely"cared all year round and–a unique Moldovan project for producing wines according to classic European quality standards. This is the first winery in the country of complete cycle – from growing grapes to bottling – modeled on a French chateau. Chateau is located on lands in the Central part of the country. The vineyards, in the vicinity of the river Nistru (region Jora-de-Sus), provide rich harvests of the finest white grapes, aided by the unique soil composition and comfortable climate conditions. Mature and young vineyards occupy about 380 ha, there are planted young vines from European winegrowers (Vivai Ransedo, Italia), as well adapted material from Moldovan winegrowers. Chateau's vineyards lay over on plains, fact that provides an optimal lightening to wines. 
Dinner at Chateau restaurant will surprise you by a variety of Moldavian specialities.
Day 3 Gastronomy and Wine Tour: Asconi winery – Oenoteque "INVINO"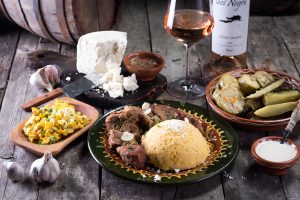 Today, let us make our way to the village Puhoi where we'll learn about Asconi winery and taste their exclusive young wines, and not only. It's promising to be a great culinary experience as you'll try delicious "placinte" – incredibly tasty pastry with various filling like cottage cheese, potatoes, cabbbage, and, of course, sweet pies ith cherry, apple or yammi pumpkin!
And waht about the Ice Wine? It's surely should be tasted at the winery Asconi.
Asconi has planted 506 hectares (1250 acres) of vineyards of various varietals. Among them varietals such as Cabernet-Sauvignon, Merlot, Chardonnay, Sauvignon Blanc, and Muscat Ottonel can be found near Geamana village, in the Codru Region. The picturesque vines are situated about 40 km to the south of Chisinau and 10 km from the winery.Recently, they have also added more variety to their types of grapes which include Malbec, Saperavi, Muscat Rose, Glera and others.  The harvest season usually starts in mind august with white grapes of Sauvignon, Chardonnay and Muscat. Later on we move to Merlot and Cabernet Sauvignon. The grapes harvested in two ways: handpicking and machine harvesting. The handpicked grapes are used primarily for top tier dry wines.
Evening visit to Oenoteque-Wine Shop&Bar "INVINO". Tasting selected wines of Moldova with food pairing.
Day 4 Gourmet and wine tour: Chateau Purcari&EtCetera Winery
Finally, we'll take you to the suth-east of Moldova to savor noble wines!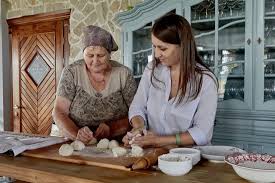 Take a chance to visit the oldest world-wide known winery in Moldova "Purcari" boasting high-quality wines, and sample legendary wines from selected grapes.
The major goal of creating such a company was the revival of the production of unique and famous sorts of wine like: Negru and Rosu de Purcari (Purcari Black and Red wines).
 Feel the refined taste of gorgeous vintage wines like Rosu de Purcari, Alb de Purcari and Negru de Purcari which is considered to be Queen Elisabeth's II one of the favorite wines. For all lovers of dessert wines the winery has been producing Ice Wine – a challenging wine with notes of honey, spices and fruits.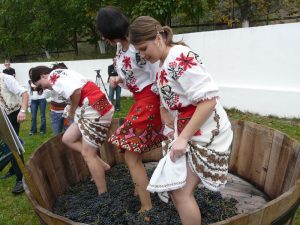 Proceed to EtCetera winery, nearby village.
EtCetera winery-a small but a very promising family run company has grown significantly in a relatively short period of time and pleases all wine lovers with its excellent award-winning wines. Being located close to the Black Sea and the river Nistru, the winery enjoys favorable climate conditions for viticulture. By sampling sparkling wines from EtCetera you'll be pleasantly surprised by the combination of tender color, thin taste and berry aroma.
The winery was built in 2009 and at the moment has  50 ha of vineyards. Besides classical well known varieties of grapes like Cabernet Sauvignon, Merlot, Traminer, and Chardonnay, in 2009 there they planted Syrah, Negro Amaro, Petit Verdot, Albaroso, Marselan, and Malbec.
Finally, enjoy gourmet lunch from eco products of local farmers and excellent wines tasting at Et Cetera winery.
If you're an amateur of culinary classes, you'll get plenty of positive emotions by cooking traditional "placinte"  at Etcetera winery. Take an active part at traditional pies baking – national pastry with with different stuffing.
Day 5 Farewell to Moldova. Flight back home.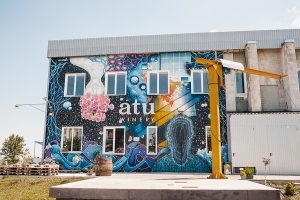 Before we take you to the airport Chisinau for the flight back home, you'll get last wine and food impressions about Moldova at the first urban winery in Moldova bearing the name "ATU winery.
It's located right on the way to the airport, at Chisinau outskirts and offers you a great chance to try young wines which are exclusively produced manually.
You may wish to join our wine tour which covers more wineries and wine tastings.
Tour details are on incoming@solei.md