Enjoy Moldova Tour: 6 days/5 nights
From 2 pax
Day 1: First Acquaintance with Chisinau. 
Upon arrival at Chisinau International Airport, meet a guide, transfer to the city for a city tour.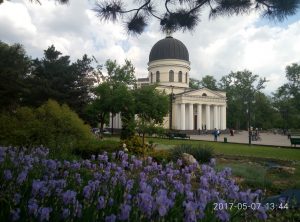 During this tour you will get acquainted with the city history, will visit the historical part of our capital. You will make a stop at the monument of a great Moldova Ruler Stefan the Great and Saint, the Bell Tower, Lord Nativity Cathedral, the Triumph Arch, the Parliament, the Central Square "Stefan cel Mare", City Hall.
You're invited to a welcome dinner at local restaurant of traditional cuisine .
Day 2: Countryside Experience and Kingdom of Wines
Today you'll enjoy a tour to Cricova Wine cellars-a visiting card of Moldova. Tour the underground tunnels of the wine-cellars and see a large collection of exclusive wine and get acquainted with the process of wine and wine sparkling production.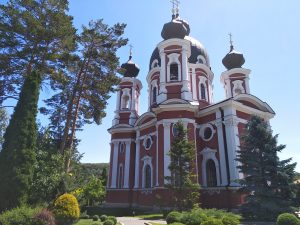 Continue to an open-air museum complex Orhei Vechi (Old Orhei) that presents the remains of different civilizations established between Nistru and Prut rivers. The complex comprises caves, grottos, churches, Geto-Dacian fortress and hermitages. The open air museum represents a true natural fortress inhabited since ancient times. Walk into Orthodox Cave Monastery and feel the spirit of those times. Learn the way of living of the locals and visit a typical 19th cent. Moldavian house-museum. Enjoy lunch at a local boarding house and sample traditional dishes and home-made wine.
Before travelling back to Chisinau visit the monastery Curchi located in one of the most picturesque areas in the center of Moldova, in Codrii forests.
Evening at leisure in Chisinau.
This day you will have a full day trip to Transnistria and will learn the history of this self-proclaimed independent and unrecognized Pridnestrovian Moldavian Republic that has its own currency, border guards and policy.
You will explore the 16th century Tighina fortress and visit the on-site museum.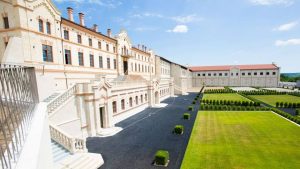 The first documentary mention of "Tighina Fortress" was in 1408.  Its walls have survived to the present and offer an example of classic Moldavian defensive construction. Tour the city Bendery with lots of Soviet relics, visit to a Soviet style café (like a local USSR museum) "Stolovka SSSR" and feel the atmosphere of Communism.
While in Tiraspol you'll see the Drama and Comedy Theatre, the Lenin and Suvorov Monuments, the Parliament, the House of Soviets and have a walking tour along the river Dniestr. It was founded by the Russian general Alexandr Suvorov in 1792 whose statue is rising on the central square in Tiraspol.
Afternoon visit to a gorgeous castle and winery "Castel MIMI" and enjoy perfect wines. Castel MIMI is a winery with a history that takes us centuries back when the first chateau was founded in Bessarabia by an outstanding personality Constantin Mimi. Constantin Mimi has contributed to modernization of Bessarabian viticulture- he has planted new European varietal which is more productive and more resistant to diseases such as Aligote.
Day 4: Codrii Reserve and the oldest Monasteries
Today, we'll viisit an estate and manor of MANUC BEY who was a prominent and wealthy Armenian merchant and inn-keeper during the Ottoman Empire. The mansion of Manuc Bey represents a castle in French style which houses hunting house, winter garden, present museum, parks and some watch towers.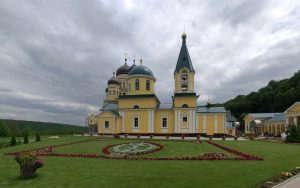 Later, we head to the forests "Codrii" and tour the14th cent. monastery "Capriana" and the convent "Hincu" that is hidden in a dense forest. Capriana monastery was founded by the great Moldovan Ruler Stefan the Great. Closed and dilapidated during the post-war period, it was only reopened again in 1989, becoming a symbol of national revival. The founder of Hincu convent is a Moldovan nobleman Mihai Ginkul (Hincu), who built the nunnery at his daughter's will. During the 18 th century it was destroyed for many times by Tatars and was totally neglected.
We will continue on to the Codrii Nature Reserve where we can take a leisurely walk around the reserve and visit the museum of Nature.
Day 5: Exploring the Enigmatic Nistru River. Saharna, Tipova. Bessarabian carpets.
Before drive to the oldest cave monasteries on the river Nistru and a little hiking, we make a stop in the village Clisova Noua and visit Handicrafts Museum with a rich variety of national articles which reflect Moldavian way of life, customs and traditions. Among them traditional carpets, pottery, garment, old weaving looms which are still working, and many other things ornamented in traditional style and carefully preserved. Continue to the North-East of Moldova and discover rocky monasteries Saharna and Tipova.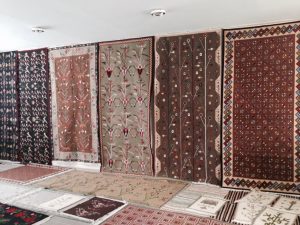 Tipova and Saharna cave monasteries boast very rich and picturesque nature and numerous waterfalls and cascades that the river Saharna forms on its way. Tired of travel, you can rest at the bottom of a cascade in the shade of high hills and calmness. On the top of the Grimidon rocky hill in Saharna area you can see a little chapel, where, as the legend says, you may see the footprint of Mother of God who appeared in front of Saint Varfolomei.
Lunch will be served in a pleasant atmosphere of a Moldovan family in a close vicinity of the locality Tipova. Hospitality of the hosts and delicious meal are guaranteed.
Tipova Monastery is one of the oldest cave monasteries in the Republic of Moldova. It's spaded in stone on the bank of Nistru River.
Day 6: Farewell to Moldova
Morning at leisure to secure you have enough souvenirs from a lovely country of Moldova.
Transfer to airport Chisinau for the flight back home.
Tour Details are available on incoming@solei.md