By booking a "Countryside Tour" you'll, certainly, explore amazing sights in Moldova, will stay with locals in countryside villages, and of course, enjoy pleasant gatherings with friendly people in countryside. In addition, you'll take an active part at some culinary and art master classes!
Day I  Countryside Tour: Evening Chisinau – Panoramic City Tour.
The capital of the Republic of Moldova, Chisinau is a modern city situated on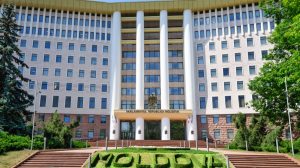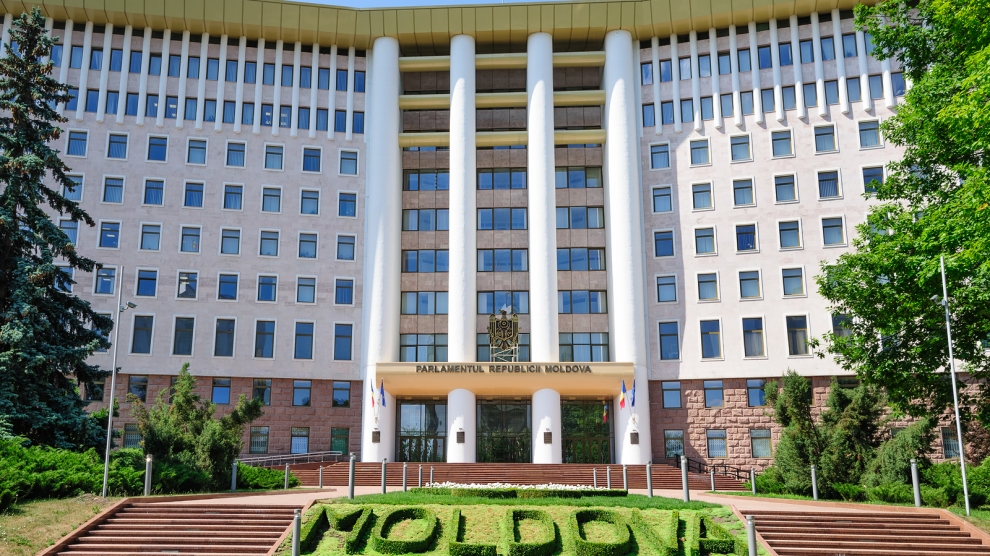 7 hills and was mentioned for the first time in  1436. Moreover, this is an European city that is worth seeing.
During this excursion you will get acquainted with the city history and visit the historical part of our capital Chisinau. Firstly, You will make a stop at the monument Stefan the Great and Saint, the Bell Tower, Central Cathedral, the Triumph Arch, the Parliament, the Central Square and will, finally, have a pleasant walk in the Alley of Classics with busts of Romanian Literature Classics.
Day 2  Countryside Tour – find out the history and a mix of cultures in the North.
Today, we'll take you to the North of MOLDOVA for sightseeing Soroca,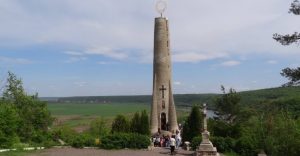 countryside, and of course,
its surroundings.
North of Moldova is very diverse and colorful: in other words, Moldovan, Russian and Ukrainian traditions are all mixed up.
You'll visit such important sites as Medieval Soroca Fortress and "The Gypsy Hill" – Roma people quarter. Moreover, you'll climb 600 steps to reach the monument "The Candle of Gratitude" which has the shape of a candle.
Furter, we'll proceed on to the Lippovan village Pokrovca – a village of Old Russian Believers. Here you'll learn the Russian cuisine and will, certainly, feel the atmosphere of Old Russian Believers. Above all, visit to an orchard in Pocrovca where a Geodetic Struve  Arc (UNESCO HERITAGE) is placed.
Overnight in Soroca. 
Day 3  Countryside Tour: Explore the Enigmatic Nistru River. 
We'll start the day with the North-East of Moldova region.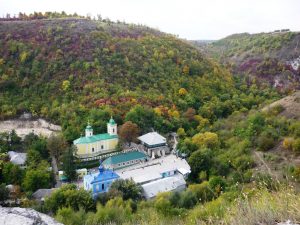 We'll, undoubtedly, gain new feelings by visiting rocky monasteries Saharna and Tipova.
Tipova and Saharna situated on bank of the Nistru (Dniestr) river boast very rich and picturesque nature. Numerous waterfalls and cascades that the river Saharna forms on its way will, surely, surprise any visitor. So, tired of travel, you can rest at the bottom of a cascade in the shadow of high hills and calmness. Namely in Saharna area, on the top of the Grimidon rocky hill  you can see a little chapel. As the legend says, you may see the footprint of Mother of God who appeared in front of Saint Varfolomei.
We'll, further, drive to another rocky monastery Tipova but, first, make a stop in a nearby village Lalova. It's a perfect place to have a rest and enjoy a delicious meal in Moldavian style. For this reason, we'll look into a local boarding house which boasts unlimited hospitality of the hosts.
Later, visits to Tipova Monastery which is, as known, one of the oldest monasteries in the Republic of Moldova. To point out, the monastery is spaded in stone on the Nistru river bank.
Overnight in countryside.
Day 4 Countryside Tour: "Orheiul Vechi" Museum Complex. 
 After breakfast on fresh air in Lalova village, we'll depart to Orhei region for further discoveries.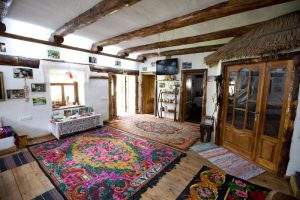 First stop will be a nice winery that boasts precious wines, so you'll have a good possibility to sample some of them. In short, "Chateau Vartely" – is a young but ambitious wine making company of Orhei region. Above all, it's a place where rich national traditions of cultivation and producing of wine are carefully preserved.
Further, we leave for an impressive open-air museum that is known as Orheiul Vechi (Old Orhei). To emphasize, it's a museum complex that presents the remnants of different civilizations established between Nistru and Prut rivers. Moreover, this is a cave complex comprising caves, grottos, churches, and hermitages.
During the tour, you'll discover the unique 13th cent. Cave Orthodox monastery , and will see the ruins of the Old Turkish baths. Also, visit the Moldavian village Butuceni with a typical 19th cent. Moldavian peasant's yard. Besides, have lunch in a local guest house, and sample traditional dishes common for that locality.
Besides, spend one night in a countryside surrounded by hills and cliffs that will, certainly, take your brief away.
Day 5  Back to USSR. Discover Transnistria
Today, you'll learn about TRANSNISTRIA, known as self-proclaimed independent and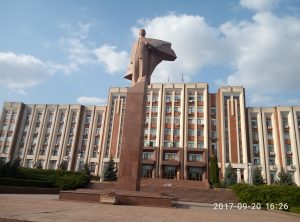 unrecognized Pridnestrovian Moldavian Republic. In fact, it's a narrow stripe of land in the eastern Moldova that has its own governement, policy, border guards, and of course, currency.
We'll start with the 16th century Tighina fortress tour, and visit the War Memorial in Bender. The first documentary mention of "Tighina/Bender Fortress" was in 1408. In short, its walls have survived to the present and offer an example of classic Moldavian defensive construction.
Further, we will continue onto the capital of Transnistria-Tiraspol for a city tour. Tiraspol is, obviously, the second largest city in Moldova. It's is located on the Eastern bank of the Dniester River. The city was founded by the Russian general Alexandr Suvorov in 1792, and as a result, his statue is rising on the central square. During this tour, you'll see the Drama and Comedy theatre, the Lenin and Suvorov Monuments, the Parliament, the House of Sovjets, and, finally, have a walking tour along the river Dniestr.
After lunch, we'll leave for a nearby village Ckitskani  and visit the monk monastery "Noul Neamt". Here, we see 4 churches which house 18-20th century icons of special value. Moreover, a real pearl of this monastery is the bell tower.
Overnight in Tiraspol.
Day 6  Discover Gagauzia – GAGAUZERY countryside.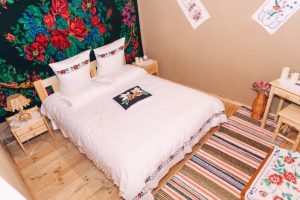 Another highlight of the tour is Gagauzia region, in other words, autonomous region in the
southern zone of Moldova. We'll take you to the south countryside of Moldova and, surely, get you acquainted with the history, culture and traditions of Gagauzian people. In fact, the Gagauzians have Turkic origin but confess the Orthodox religion. Moreover, they speak unique Gagauzian language, very similar to Turkish one. They're especially known as very good wine-makers.
We'll visit first Comrat-the capital of Gagauzia. The city is chracterized by production of red wines and sweet red wines.  During the city tour, the tourists will visit the Cathedral of the St. John the Baptist, the History and Ethnography Museum, and,  of course, the Turkish Library.
Don't miss to take a look into the Central Market with a variety of fresh products produced by local farmers.
After city tour, you'll certainly, enjoy lunch in a local restaurant that offers national Gagauzian cuisine.
Further, drive to Besalma village and visit a valuable Museum of History and Ethnography featuring the essence of  Gagauz people.  The museum is founded  by the writer D. Cara-Ciobanu in 1966 and is very popular among foreign visitors.
Overnight in Comrat.
Day 7  Countryside Tour: Milestii Mici Wine Cellars-Codrii Monasteries
This day is about the wines of central zone, and the oldest monasteries of Codri forest.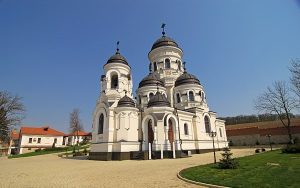 We'll tour, first, the underground city of wines Milestii Mici and see their glorious wine collection. Importnat to realize that "Golden Collection" of Milestii Mici contains over two million bottles of harmonious wines like "Pinot", "Traminer", "Muscat", "Riesling", "Feteasca", "Codru", "Trandafirul Moldovei", "Auriu" and others.  You will have a pleasant excursion in the cellars and taste wines during the lunch.  You will, actually, pass by car some of these these 200 km of natural lime galleries.
Further, we head to the forests "Codrii" and visit such monasteries, like, the 14th cent. monastery "Capriana", and the convent "Hancu". We'll, first, make a stop in the village Capriana, and see the oldest monasteries in Moldova –Capriana.  It was founded by the great Moldovan Ruler Stephan the Great. Closed during the post-war period, it was only reopened again in 1989, becoming, as a result, a symbol of national revival. Then, we continue to the convent "Hancu". Convent was founded in 1678 and was, firstly,  a women's hermitage.
Overnight Chisinau.
Day 8   Cricova wine cellars. Last impressions Countryside Tour.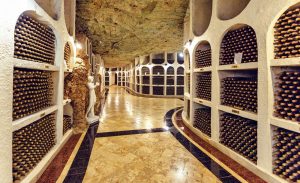 Before you say goodbye to Moldova, take a chance to visit the famous winery – Cricova.  Moreover,You will take a train through the underground tunnels. You'll, surely, see large collection of exclusive wine and get acquainted with the process of sparkling wine production. Surprisingly, the Integrated Factory Cricova is the only factory in Republic that produces sparkling wine through the classical French fermentation method. in other words, aging in bottles for up to 3 years.
Tour Details are available on incoming@solei.md